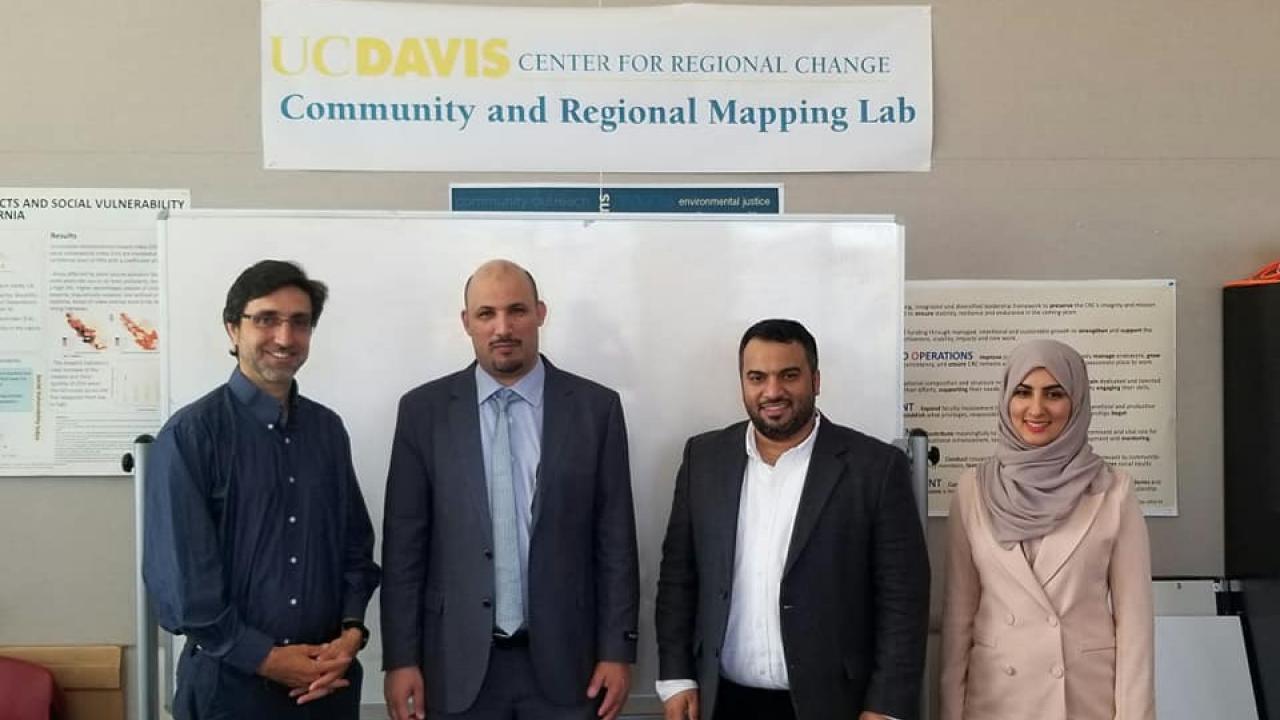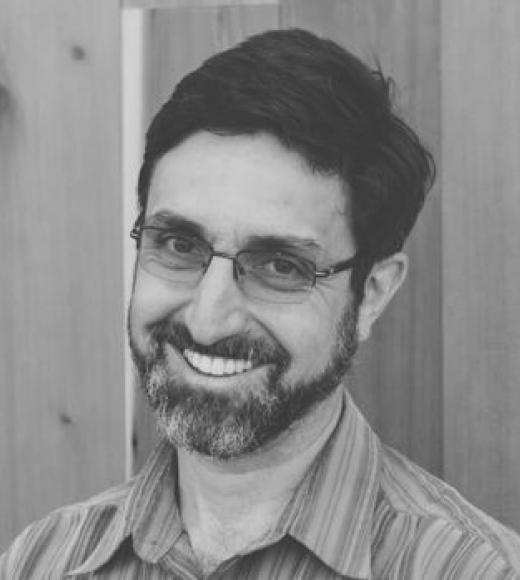 The Center for Regional Change was honored last week to host three visiting faculty from the King Faisal University in Saudi Arabia, including Dr. Majed Alshamari, Dean of the Faculty of Computer Science and Information Technology, Dr. Faten Dhawi Almahnaa, Vice Dean, Deanship of Development and Quality Assurance, and Dr. Fahad Ben Duhaish, Vice Dean, Deanship of Admission and Registration. The team came to UC Davis to learn about models of applied research organizations such as the CRC. They were particularly interested in approaches to attracting faculty to participate in engaged research projects and ways to sustain policy-oriented centers over time. For the CRC, this meeting contributed to the expansion of our work to the global scale in the form of sharing innovations in regional change and regional equity between sites around the world.
Another example of this is our nascent initiative working with Global Affairs and the John Muir Institute of the Environment to infuse the UN's Sustainable Development Goals (SDGs)  throughout UC Davis' research, teaching, and engagement, and our participation as a charter member of the Sustainable Development Solutions Network-USA (SDSN-USA). The SDSN-USA, founded by Jeffrey Sachs at Columbia University, is dedicated to drawing on the expertise of US universities, public agencies, and community organizations to implement the SDGs in the US, and UC Davis will be leading efforts in the areas of food, energy, water, and land use. The CRC will help ensure that this work remains beneficial and is informed by the leadership of the most disadvantaged communities in our region and beyond.
-Jonathan K. London, Faculty Director, Center for Regional Change
Support the CRC and our continued goal to support the building of healthy, equitable, prosperous, and sustainable regions in California and beyond by making a tax-deductible donation.