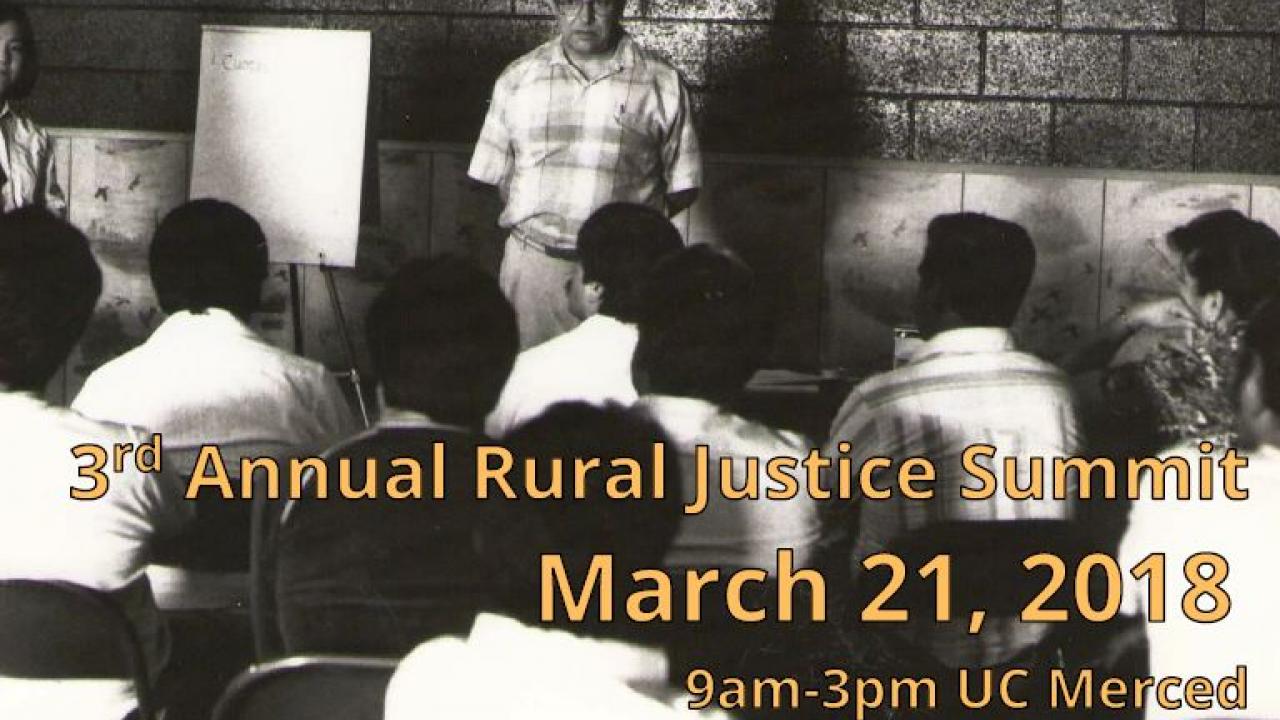 Join us as we gather at UC Merced for the 3rd Annual Rural Justice Summit hosted by California Institute for Rural Studies and UC Merced. This year's theme is "BLOCK BY BLOCK: Taking Local Political Action for Justice in an Election Year."  Because of the importance of politics this year, the summit will focus on tools for organizing at the local level in rural communities.  Snacks and lunch will be provided!

NEW THIS YEAR: 
Following the summit, we invite everyone to join us across town at the Merced Multicultural Arts Center from 4pm-7pm for an evening of storytelling, art and music.  Be sure to register for Borderlands of the San Joaquin Valley! 

You can RSVP for one or both parts of the event HERE.  This event is free and open to the public but you must register by March 17.  For more information, please email gwadsworth@cirsinc.org. 
This event is co-sponsored by the UC Davis Center for Regional Change.