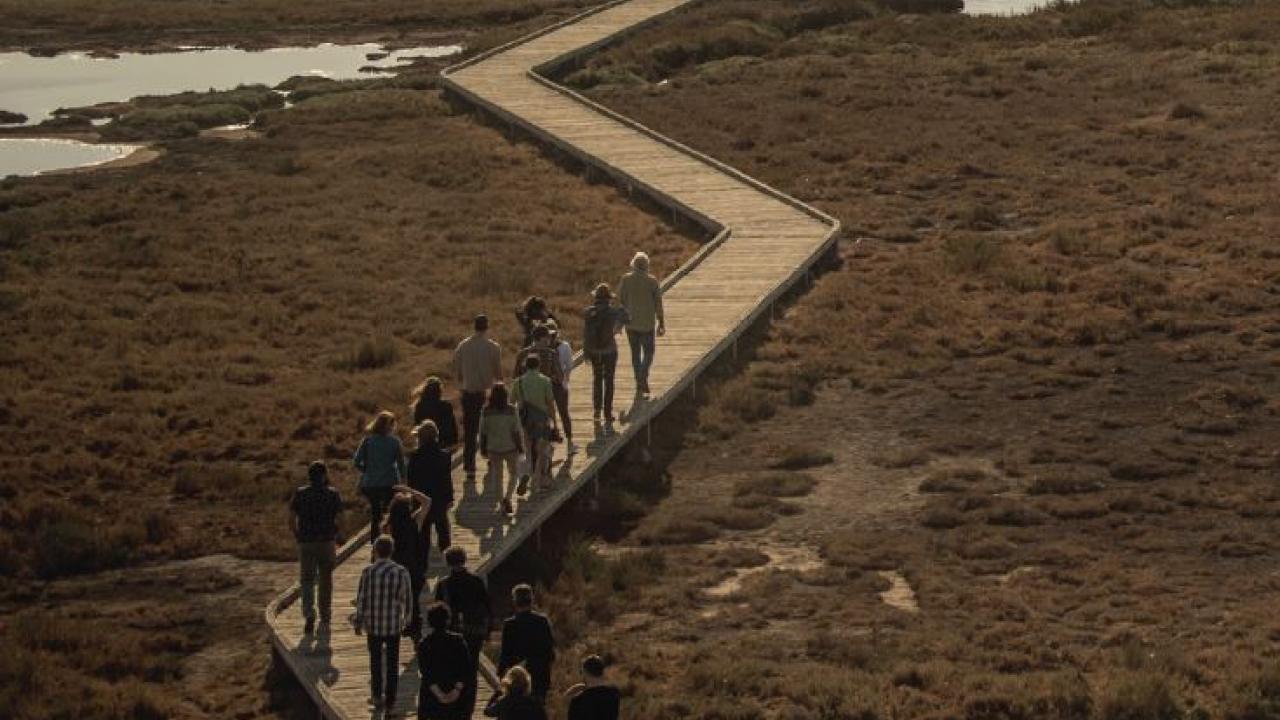 Location
UC Davis Campus - Social Sciences & Humanities Bldg Rm 2203
Join us for presentation, critique, & discussion around the Resilient by Design Challenge
Wednesday, February 21, 2018
The Resilient by Design Bay Area Challenge brings together leading designers, government o­fficials, and community members to consider climate related threats to the San Francisco Bay Area. Join team members from Public Sediment, including several faculty from UC Davis and California College of the Arts, and guests from other teams to see ways that designers are addressing this challenge.  Co-sponsored by the UC Davis Center for Regional Change.
Presentation and Public Forum
11:30am - 1:00pm
Social Sciences and Humanities 2203, UC Davis
Lunch will be served, please RSVP here.
Field Dispatches from Resilient by Design Panel Discussion
6:00pm - 8:00pm
Hunt Hall 168, UC Davis
Gena Wirth, Scape
Adam Marcus, Margaret Ikeda, Evan Jones, CCA
Susan Schwartzenberg, Exploratorium
Beth Ferguson and Claire Napawan, UC Davis
Refreshments will be served, please RSVP here.
N. Claire Napawan, Associate Professor
Landscape Architecture + Environmental Design
University of California Davis
Ask me about #OurChangingClimate