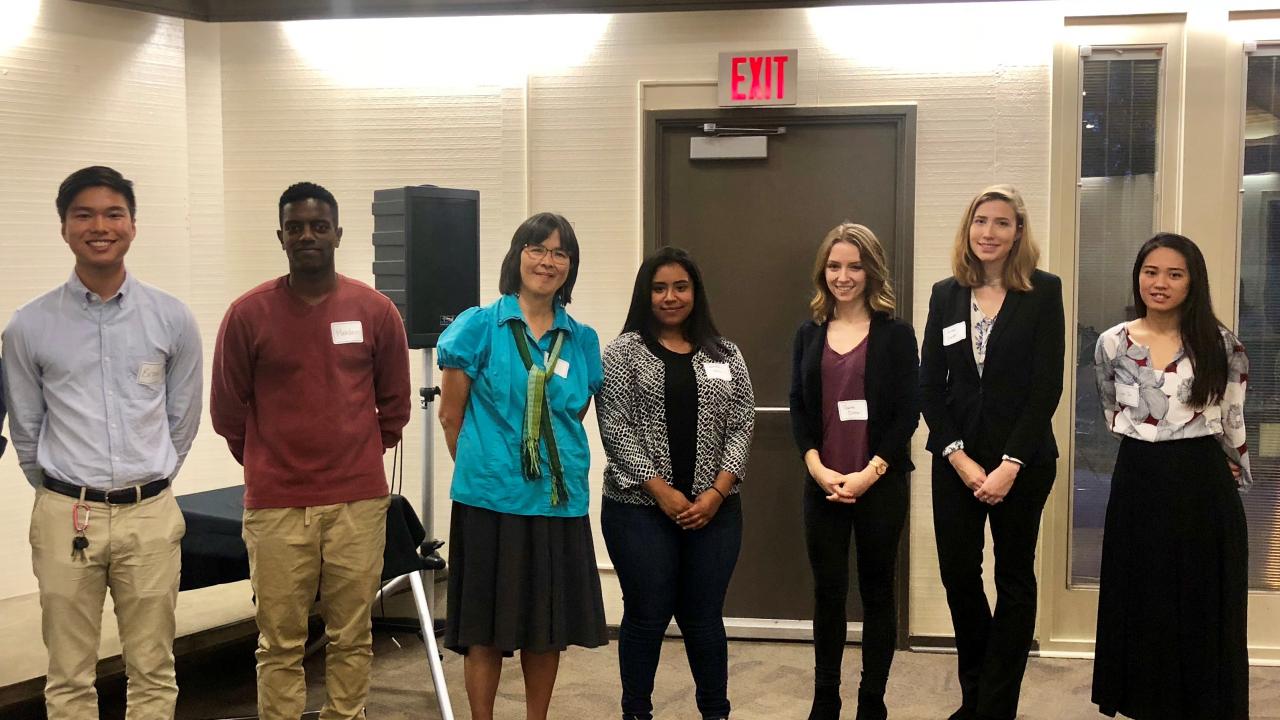 THE CRC IS RECRUITING FOR THE 2019 COHORT NOW!  (TERM: January 2019-June 2019)
The TED BRADSHAW ENGAGED STUDENT SCHOLARS PROGRAM is a student engagement program, open to all UCD undergraduate and graduate students.  The program is housed in the Center for Regional Change (CRC), a solutions-based translational research center with a mission to inform the building of healthy, prosperous, sustainable, and equitable regions in California and beyond.  The center connects faculty and students with diverse leaders from government, business, non-profit, and philanthropic sectors, using research and data to address real-world problems.
The TED BRADSHAW ENGAGED STUDENT SCHOLARS PROGRAM is designed to provide meaningful and valuable experience for select undergraduate and graduate students.  Participants will have the opportunity to work one-on-one with research faculty and campus/community partners on social justice and environmental issues they are passionate about.  Each student will work on an applied research project associated with the activities of the CRC.  They will prepare a presentation about their work in academic, policy, and community settings. 
Examples of Bradshaw Scholar activities include, but are not limited to:
Policy-oriented Research * Developing Curricula for Community-engaged Research * Data Analysis and Visualization * Technical Writing and Creative Science Communications * Designing and Presenting Community Workshops * Database Creation and Management
CRC student scholars will also receive special access to community-based research trainings, leadership development, and mentorship opportunities/events.
APPLICATION REQUIREMENTS: Completed Application * Personal Statement of Interest * One-page Resume/CV. Submit to Stephanie Zarate, CRC Student Outreach Coordinator Sjzarate@ucdavis.edu.
INTERNSHIP PROPOSAL FORM - DUE NOVEMBER 1, 2018
INTERNSHIP STUDENT APPLICATION - DUE NOVEMBER 1, 2018
The Ted Bradshaw Engaged Student Scholars Program is dedicated to the memory of the CRC's founder, Professor Ted Bradshaw, who completed his proposal for the CRC several weeks before his untimely passing in 2006.  Bradshaw conceived the idea for a center for the study of regional change based on his commitment to engaged scholarship and university innovation.  The scholars program itself was founded by Jessica M. Jones in 2015 while volunteering at the CRC as an undergraduate.  Jessica graduated from UC Davis in 2016 with a B.S. in Community and Regional Development with an emphasis in Environmental Policy, receiving highest honors.
ADDITIONAL INFORMATION
Questions?  Please contact Stephanie Zarate, CRC Student Outreach Coordinator (Sjzarate@ucdavis.edu)
Category