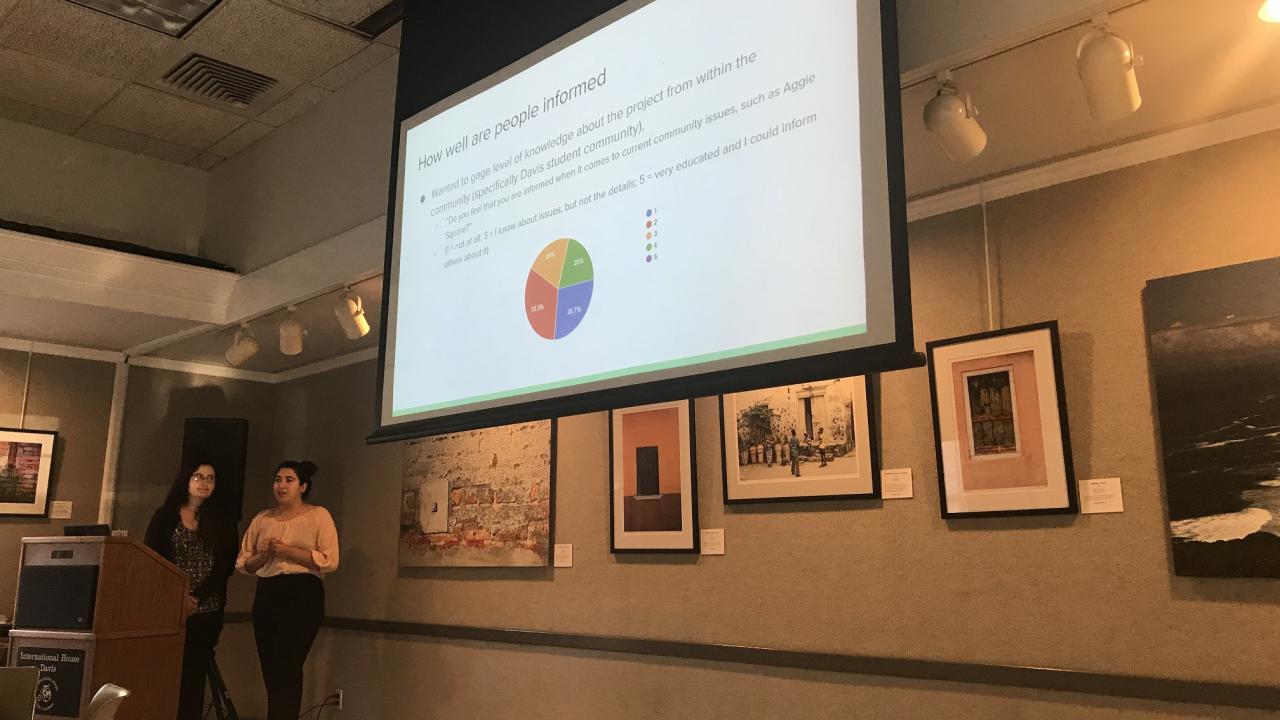 Ted Bradshaw Engaged Student Scholars Program 2020
The Center for Regional Change is currently soliciting interest from potential placement providers in applied research and in community settings and student applicants for the 2020 cohort of the Ted Bradshaw Engaged Student Scholars Program. The program is designed to provide meaningful and valuable experience for select undergraduate and graduate students. Each student will work with research faculty and/or campus and community partners associated with the activities of the CRC. Past cohorts have worked on social justice and environmental issues they are passionate about. You can learn about the 2019 cohort and their projects here. This year, we will be focusing on health broadly defined. These placements may focus on health and the built environment, climate change and resilience, equitable community development, food access, community mental health, and much more.
Placement providers will work with these students for six months, (January through June 2020), for roughly 4-10 hours per week. Program recruitment and interviews are conducted during the fall quarter. Students are screened and selected through a competitive process and assigned to placements in late November or early December 2019 based on mutual best fit. Placement providers are not expected to pay students directly. Bradshaw Scholars receive a stipend through the program and are eligible for transcript notation. Students also check in regularly with the Bradshaw Scholars Program Coordinator, meet periodically with fellow student scholars, and receive monthly training on pertinent skills such as GIS mapping and community engagement.
As a respected campus colleague, trusted community partner, and rising student leaders, we welcome sponsors and students to apply. We invite sponsors to complete this form, students to complete this form, and return it to the program coordinator, Sarah Hanoun at shanoun@ucdavis.edu and Araceli Moreno, administrative manager, at aramoreno@ucdavis.edu by Friday, October 18 for sponsors and Friday, November 8, for student scholars. 
Category