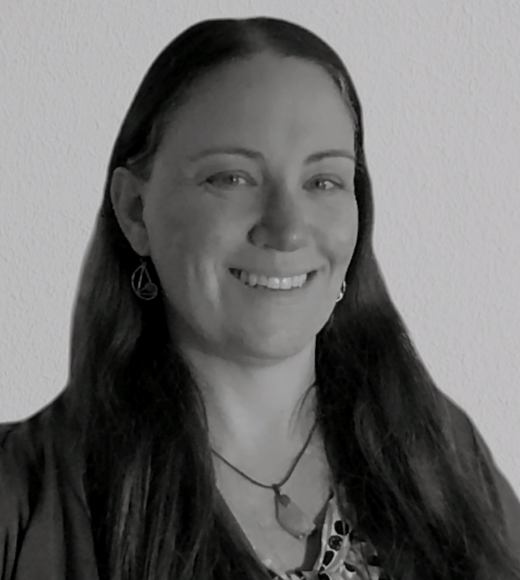 Position Title

Community Engagement Coordinator
Bio
Alyssa Nelson joined the CRC staff as a Community Engagement Coordinator in 2022. She/they brings over two decades of experience in community organizing, youth engagement, environmental and social justice, and nonprofit management. Alyssa worked on the CRC's very first research project, Healthy Youth/Healthy Regions, in her former role as Co-Director of Youth In Focus, a nonprofit in the California Central Valley and Bay Area that promoted youth-led participatory action research (YPAR).
"As a true 4-H'er" in her youth who pledged her head, heart, hands, and health "to my club, my community, my country, and my world," Alyssa continues to commit herself to servant leadership and learning-by-doing.
Alyssa has worked toward justice with Indigenous communities in Mali, Mexico, and the U.S., including as a Peace Corps Volunteer partnering with farmers and literacy educators in rural Mali. She now participates as a co-founder of the Decolonizing Quakers steering committee. She recently served on the board of the nonprofit Quaker Oaks Farm (QOF) where she was a co-founder and facilitator of QOF's Spring Youth Service-Learning Camp in partnership with members of the Wukchmni Tribe of Tulare County.
Alyssa completed a PhD in geography at UC Davis after earning a master's in experiential education at Minnesota State University, Mankato and an undergraduate degree in religion with a focus in environmental studies at Princeton University. 
Her innovative geography PhD dissertation project involved collaborating with youth and other community members in the small town of Knights Landing, CA (Yolo County). She conducted participatory action research with teens and elementary students there, and they invited artist Alicia Siu to help them present the research findings via a large mural in the center of town. Under the mentorship of UC Davis professors Deborah Elliot-Fisk, Malaquias Montoya, and Joyce Gutstein, she wrote her dissertation about employing collaborative, public art as a participatory method in action-research and as a form of critical place-based education/pedagogy.