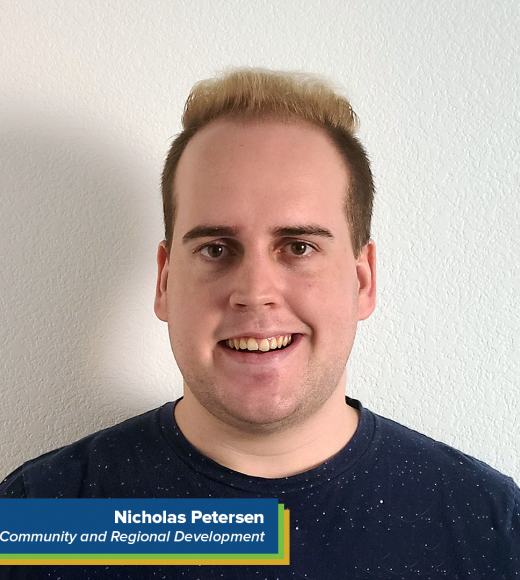 Bio
Nicholas Petersen is a third-year undergraduate student and Regents scholar studying Community and Regional Development at the University of California, Davis. He is intent on the field of urban and transportation planning, with a specific focus on cultivating human-centric built environments and exploring how nonconformist urban forms can lead to more sustainable and equitable outcomes.
Originating from San Diego, Nicholas enjoys swimming, kayaking, walking in nature, listening to podcasts, and reading about urban and transportation planning matters on a daily basis. Prior to being a Ted Bradshaw scholar, he has worked on projects from project management for an educational media company to research for a financial publication company in Hong Kong.
Through the Center for Regional Change's Ted Bradshaw Scholars program, Nicholas is working with the Center for Community and Citizen Science to transform their outreach strategy in boosting the greater Sacramento region's participation in the citizen science initiative City Nature Challenge 2021. The City Nature Challenge encourages one to document the plant and animal wildlife that inhabit urban areas worldwide, which has riveting intersections within citizen science, urban ecology, and ultimately how we plan for our urban environments.