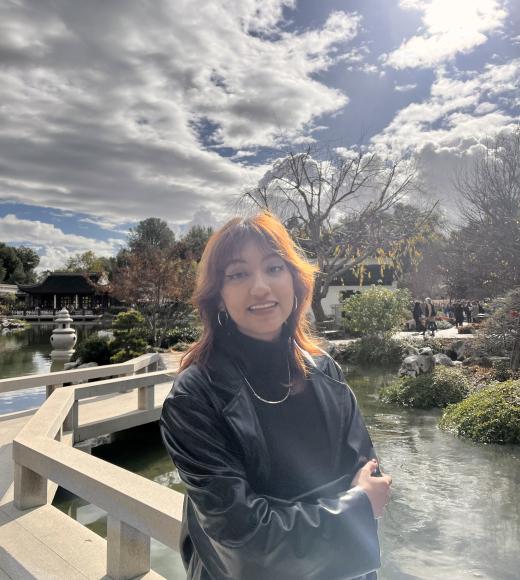 Bio
Chely Saens is a Mexican-American student-activist from rural Southern California who is currently pursuing a B.S. in Cognitive Science and a B.A. in International Relations. As a first-generation student, they are passionate about creating an equitable and accessible standard of living, education, and healthcare.
Chely has been involved in a number of policy-oriented and grassroots initiatives like the Hispanic Serving Institution Undergraduate Advisory Board, Clinica Tepati, as well as being an ambassador for the College of Letters and Science. Within the Bradshaw program, they work at the office of Public Scholarship and Engagement as a Community Engagement Program intern. Chely will continue to work on a school-wide level as the Chief of Staff in the Office of Undergraduate External Affairs and a Tour Guide. They hope to continue their outreach to an international level, as they will travel to Taiwan in April 2023 with the Department of State.
Aside from academics, Chely enjoys hiking, journaling, and music! They volunteer at ASUCD Entertainment Council and as a DJ at KDVS; where she frequently discusses her cat, Doris.