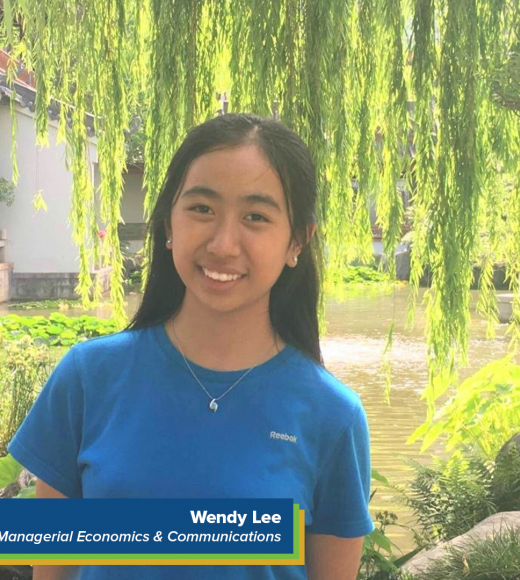 Bio
Wendy Lee is a third-year transfer student double majoring in Managerial Economics (with an emphasis in International Business Economics) and Communication. She's an international student from Malaysia, and began studying at De Anza College in Cupertino in Winter 2019, transferring to UC Davis in Fall 2020. She's hoping to pursue a career in marketing in the future, specifically international marketing, if possible.
As a Bradshaw Scholar, Wendy is excited to be working with the UC Davis Clinical and Translational Science Center (CTSC) to build a shared database of all the members in a UC Davis-wide community of practice and their respective projects to facilitate coordination and collaboration of projects, along with conducting a literature review to examine how social media is used by specialized programs and in Clinical and Translational Science Awards (CTSA) hubs at other institutions.
Wendy is also a proud member of Circle K International (CKI), the largest collegiate service organization in the world, and the Economics and Business Student Association (EBSA), one of the largest undergraduate business organizations at UC Davis. During her free time, she enjoys reading, just hanging out with family and friends, playing the piano and playing badminton.