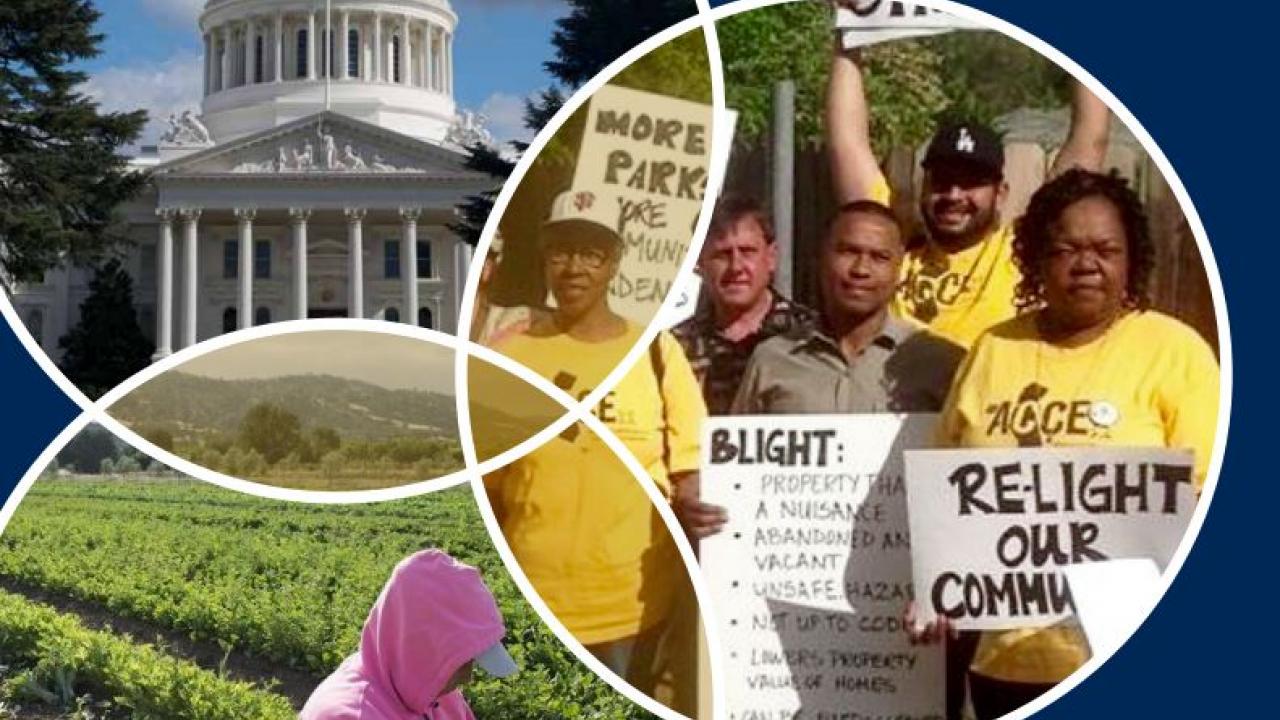 Capitalizing Environmental Justice in the Sacramento Region: Building a Strategic Framework for Regional Action 
This report provides an overview of key Environmental Justice (EJ) issues and initiatives in California's Capital Region. It aims to serve as a resource for leaders in community organizations, public agencies, elected office, business, philanthropy, and other sectors who are working for a more just, healthy, and equitable region. The report was developed through a collaborative partnership between the UC Davis Center for Regional Change, the Coalition for Regional Equity, the Sacramento Housing Alliance, Ubuntu Green, and the Environmental Justice Coalition for Water. 
California's Capital Region is beset by many significant EJ problems. These issues disproportionately affect low-income communities of color, and have profound implications for the entire region's well-being and sustainability. However, EJ issues in the capital region are not as well documented as they are elsewhere. This lack of information has made it harder for local EJ advocates and environmental regulatory agencies to devise a road map to guide their collective action. This report on EJ in the Sacramento region addresses this knowledge gap by highlighting some of the area's most socially and environmentally vulnerable places and populations. It uses data and mapping tools, and engages community voices, to suggest key opportunities for environmental justice action. It has been used to inform EJ campaigns across the region. 
Category