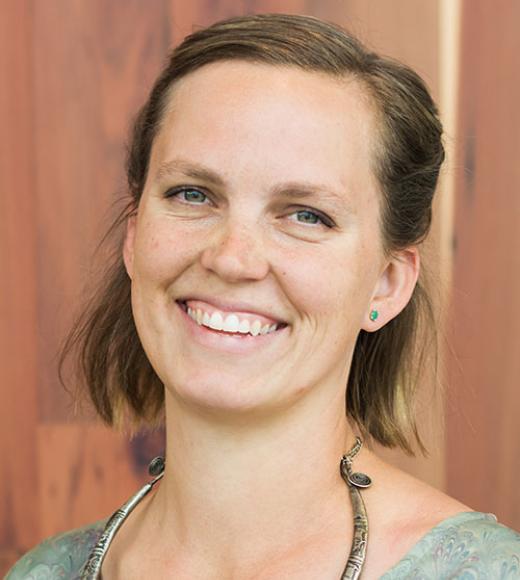 Bio
Dr. Brinkley's research centers around One Health, a concept that considers health shared among humans, animals and the environment. She is a veterinarian (VMD) and a city planner (PhD) who conducts spatial analyses to inform practice-oriented policies. Her work is used internationally by the United National Food Agriculture Organization as well as local communities to guide plans and policies.
Dr. Brinkley's lab group currently works on two main research questions mapping agricultural networks that create opportunities, such as local food security and renewable energy. Their research seeks to answer the broad question: how do food systems reorient diets and land-uses? Their findings are published in leading planning journals. 
Her research is bolstered by the Inspiration Award (2009), the largest monetary award in the veterinary profession ($100,000); a Fulbright Fellowship (2005); and a Watson Fellowship (2004).
Research Interests
Planning for Healthy Communities
-Food Security: healthy food access, diet-related health, land-use planning
-Community Energy: planning for distributed energy solutions, sustainable development
Teaching
CRD 158: Community Governance
CRD 152: Community Development
CRD 200: Health and Planning
GEO 20BN: Geography Theory and Practice
Study Abroad: Sustainable Cities of Northern Europe