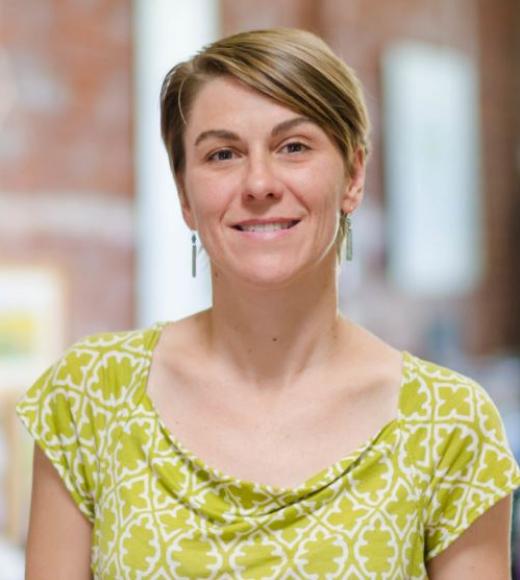 Position Title

Director of Strategy and Evaluation
Bio
Evan Schmidt joined Valley Vision in 2014. As the director of strategy and evaluation, Evan works with the CEO and board of directors to determine organizational strategy and direction. This work is directly informed by performance measures and data, which Evan manages through organizational evaluation practices. She has also managed projects in the Clean Economy, 21st Century Workforce, Innovation and Entrepreneurship, and Leadership and Civic Engagement strategy areas.
Evan holds dual master's degrees in community development and geography. Before coming to Valley Vision, she was an independent consultant and program evaluator, working on evaluation projects for nonprofits and the government across the U.S. Evan specializes in qualitative evaluation methods, process management, research, and community engagement. Evan's broad professional background includes environmental sustainability, public health, youth engagement, education, community development, women's advocacy, and workforce development.
She is an active participant in her children's school community and her contributions to local organizations and causes supports her personal and professional values. Some contributions include:
Natural Resources Commission, City of Davis, commissioner (2017)
California Stewardship Network, leadership fellow (2017)
Capital Public Radio Affordable Housing Advisory Committee, member (2017)
Biomass Technical Advisory Committee, co-chair (2014-2016)
Davis Area Cooperative Housing Association, board member and vice president (2006-2010)
City of Davis Community Mediation Services and Yolo Conflict Resolution Center, volunteer (2005-present)
Evan's passions revolve around process. While there are many types of programs that can improve lives, systems or environments, the common thread is a robust, well-informed, inclusive process to plan and carry out the work. Evan believes that this is made possible by effective process management that includes collaboration, inclusivity, engagement, and research; followed by reflection, learning and adjustment.
Evan transplanted from the Midwest to Davis in 2001. After years of believing she would move back, Evan has enthusiastically embraced California as home. She lives in Davis with her husband and two kids (plus a dog and guinea pig) and spends free time hiking, camping, hosting neighborhood potlucks or doing none of those things and just vegging out.