Youth Voice
If we're to live up to our own time,
then victory won't lie in the blade, but in all the bridges we've made.
That is the promise to glade, the hill we climb, if only we dare.
It's because being American is more than a pride we inherit.
It's the past we step into and how we repair it.
-Amanda Gorman reciting "The Hill We Climb"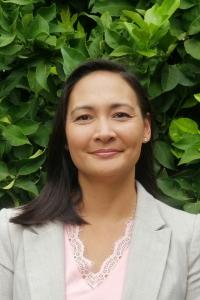 Dear CRC Community,
At the Presidential Inauguration, the nation and the world focused its eyes not on the incoming President or even the glass ceiling-shattering Vice President. Arguably, the highlight of the day was inaugural poet Amanda Gorman reciting "The Hill We Climb." It was a reminder of the power of youth voice—not because it is precocious or pure, but because it is a matter of justice to understand and honor their wisdom as as change agents in an imperfect world not of their own making.
Projects that focus on youth voice have been a priority for the CRC since our founding, with the first major initiative of Healthy Youth, Healthy Regions. There have been several notable youth projects since that time. Since 2016, CRC Faculty Affiliate Nancy Erbstein (School of Education) has led a collaboration with other UC partners to support six youth participatory action research (YPAR) projects teaching young people how to utilize research and critically assess conditions that shape their lives while engaging community decisionmakers to improve those conditions. Learn more about this effort here. Those interested in YPAR work can also access a dynamic online resource called Community Futures, Community Lore, also developed by Erbstein and her team and already being used across the campus and country.
Additionally, This month the CRC welcomed the 2021 cohort of Ted Bradshaw Engaged Student Scholars, including UC Davis students pursuing their passion for social equity and environmental justice through placements with campus and community partners. We are also recruiting student employees to work on a collaboration between the CRC and the Y-PLAN program through the UC Berkeley Center for Cities and Schools to empower young people to tackle real-world problems in their communities through project-based civic learning experiences. At the CRC, our faculty and staff have a passion for working with the next generation of leaders and scholars to develop skills to elevate their voices and apply this to the crucial work of repairing the world. 
-Bernadette Austin, Acting Director, Center for Regional Change