Welcoming the New Faculty Director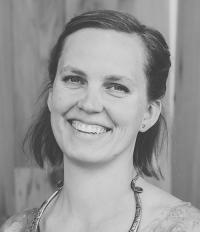 I accepted the Center for Regional Change Faculty Director position with great enthusiasm for both the legacy of the Center and its potential to further policy-oriented scholarship throughout California.
My training is in urban planning (PhD) and public health (VMD, MS). Urban planning is a discipline that centers the voices of the impacted communities in shaping housing, transportation, and conservation. The CRC fulfills precisely this need for grassroots, local, and regional change-making efforts. My veterinary degree and masters in virology provide my research and practice with a focus on One Health, a concept that considers health shared among humans, animals and the environment. The global COVID-19 pandemic demonstrated the need to rapidly shift health, economic, and land-use policy in tandem to mitigate disease spread and support socioeconomic and mental health considerations. In so many ways across campus, UC Davis and the College of Agricultural and Environmental Sciences have played a prominent role in leading research and practice during this time of crisis.
As we contend with recovery, decision-makers at the local and regional levels are considering which changes made during the crisis have worked and where more is needed. In doing so, we learn best from our neighbors. Unique environmental and health hazards face each region in California, be it climate change induced changes such as sea-level rise, wildfire, drought, and flooding or access to resources like housing, healthcare, economic opportunity, and even water.
The list of potential and impending disasters is seemingly unending. Yet, I find a lot of hope in remembering all of the progress that we can build on. For nearly 15 years, the CRC has been instrumental in moving environmental justice policy forward at local and state levels, providing and informing mapping tools for identifying impacted communities and environments along with targeted funding and policy to undo past hazards and prevent new disasters. In so doing, the CRC created a nationally recognized training platform for youth engagement, feeding a global movement of youth-led climate work. There is much more to do, but we have already come a long way!
All of that work started and continues locally as communities create and evaluate innovative proofs of concept. The Center for Regional Change is often the gateway for such community groups seeking research expertise in social determinants of health, environmental land-use, and planning policy. Over the past five years, I have worked with the CRC on several projects, including the Delta Protection Commission's economic indicators report, (a collaboration with the California Rural Legal Assistance non-profit on language justice in education, healthcare and worker safety), and building a searchable database of California's city and county land-use plans. Throughout, I relied on the joy and savvy of the CRC Executive Director, Bernadette Austin. The CRC staff are skilled community engagement facilitators and have a track record of building spatial data products. We have a wonderful team!
We also have a line-up of exciting new projects with potential for regional change! This July, we will start working with Yolo County on a poverty reduction evaluation for a new pilot. COVID-19 demonstrated the positive impact of direct cash transfers. Might this be a policy worth continuing? Yolo County is the third most impoverished county in California, and our assessment of a pilot program focused on cash transfers to families experiencing homelessness has the potential to influence policy regionally, at the state and beyond as scholars and practitioners consider the impacts of cash-transfer programming on jobs, economic recovery, and childhood health and wellbeing.
I am thankful for the work of scholars in this position before me: founding Director Jonathan London and the late Ted Bradshaw, the person who first contemplated a community-engaged and policy-oriented research center that would evolve into the Center for Regional Change. Their work over the past twenty years set a course in research and policy that centered social equity. I look forward to working more closely with the CRC's amazing team of faculty affiliates, alumnae, and students through the Bradshaw scholars program.
Primary Category