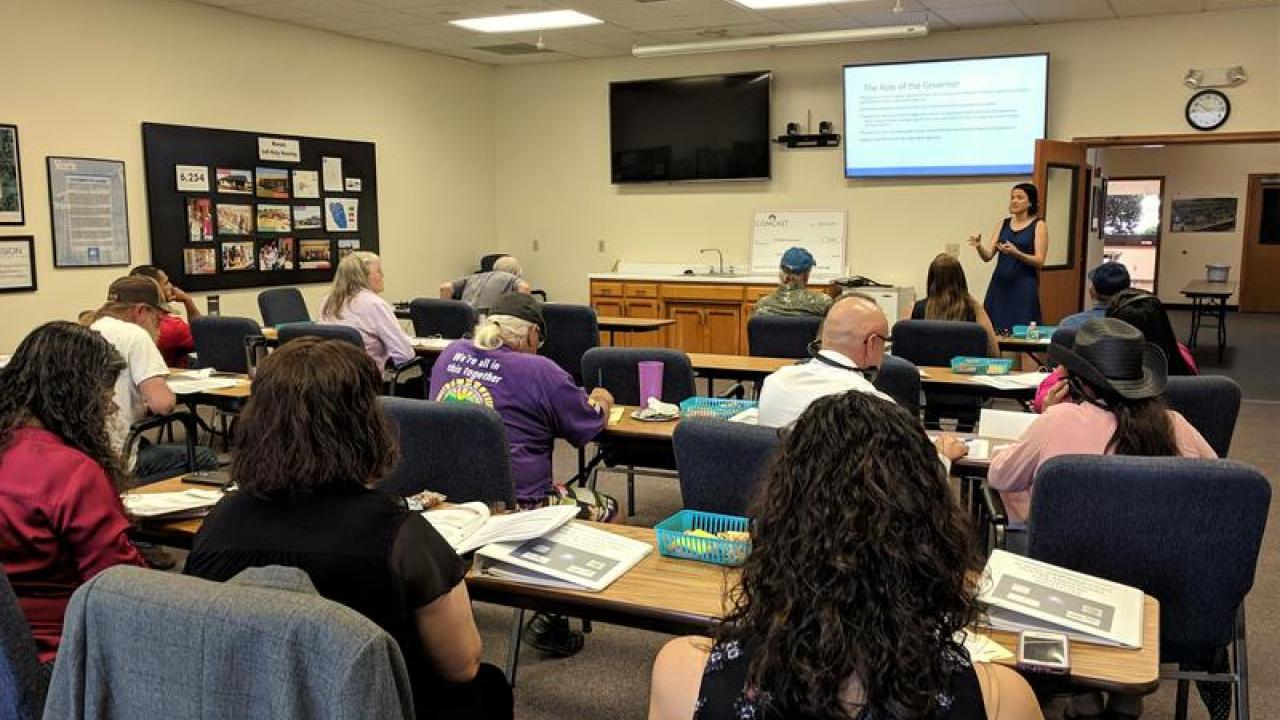 Unsafe Drinking Water Is Bad Enough: But What If You're The One Tasked With Fixing It?
Author: Kerry Klein, Valley Public Radio 
When the federal government reduced how much arsenic it would allow in drinking water in 2006, the water system in Jim Maciel's Central Valley community was suddenly considered unsafe to drink. Bringing that arsenic content back down to a safe level required a lot of work, as he explains to a few colleagues at a water leadership institute in Visalia. "It took us about 8 years and $9.2 million to comply with their new standards," he says. "And we just got that plant online in September of 2017."
Jonathan London, a professor studying community development and environmental justice at UC Davis, says programs that foster water leadership in rural communities are critical. "They're really on their own, and they're facing these really substantial cumulative health burdens," he says.
Read the full story here. 
Tags